About Me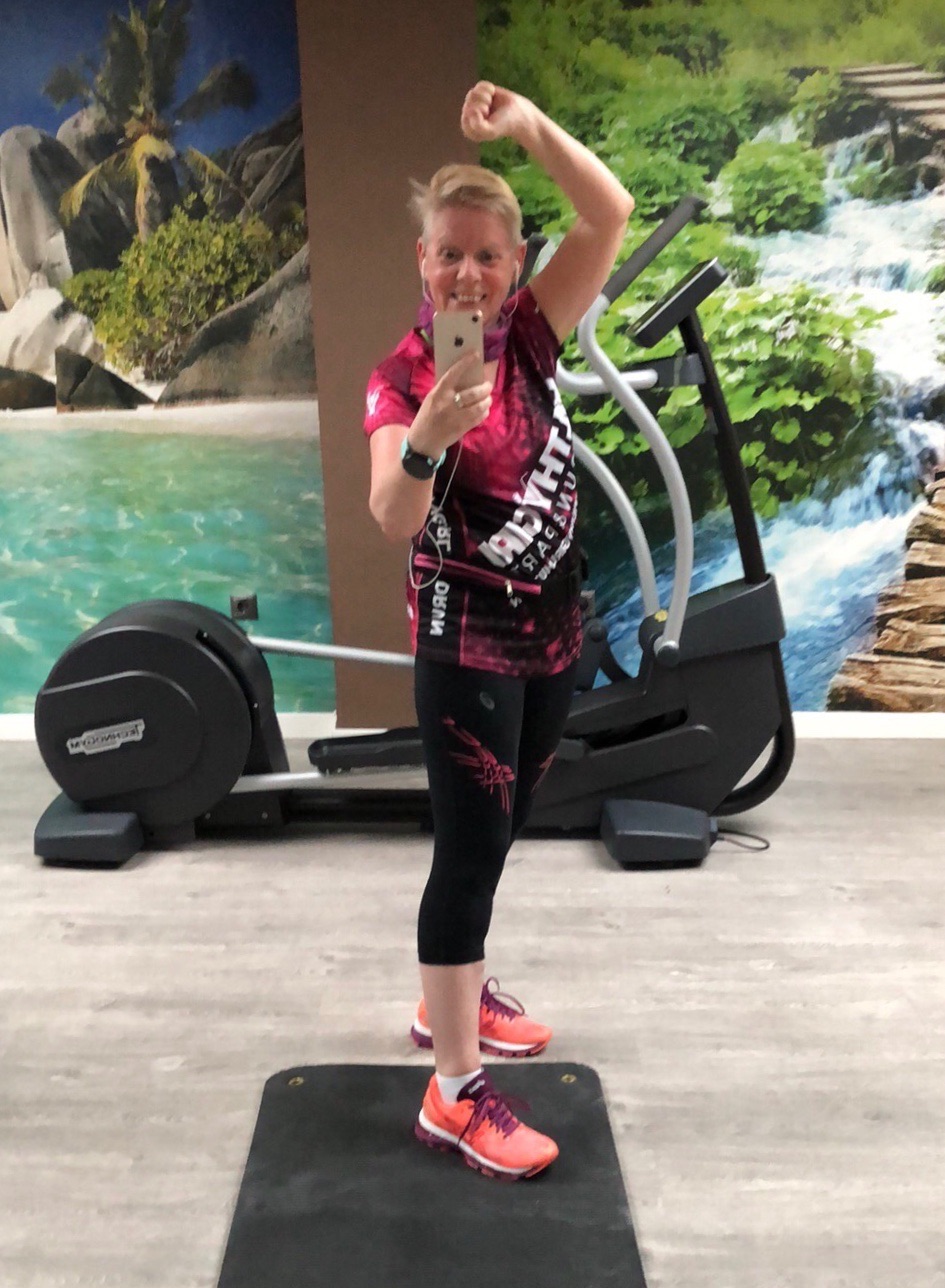 Hello and welcome to my website where I hope you will find everything you need to know!
I am a Health and Fitness Instructor, Yoga Teacher, with over 25yrs experience in the Health and Fitness Industry. I work with people with or without health conditions that are impacting on their daily lives. I have an enthusiasm and passion for empowering people. Whether thats wanting to get healthier, stronger and loose weight or to maintain or regain independence in daily tasks, improve your stamina, endurance, balance, strength and range of movement. Maybe you have a specific challenge you'd like to achieve. No matter what your Goal is I am sure I can help you get there.
If your reading this then maybe you've decided it's time to make that change! Whether thats small or large it doesn't matter; lets get started!

Exercise is about using the right techniques to achieve your goal and about enjoying the journey. It can be so much more than the perceived gym exercises and I have the skills and knowledge to show you. I trained with YMCAfit and now have my own 1-1 training. I utilise my in-depth knowledge of anatomy and physiology, Health conditions and Nutrition in my Personal Training, to help my clients build a positive, balanced and healthy physical and nutritional lifestyle. ( see Exercise Referral page for some of the conditions) I work with clients in their own homes or outdoors. It is entirely up to you and of course we can mix it up. I have a full range of equipment that I can bring to you.
Together we will find your likes, build them into a graded programme that is specific to you and your health conditions, so that you come away accomplished, happy and seeing the results progressively.
I am a keen runner now, only starting in my mid 40's and now having completed the Brighton Marathon five times, starting in 2012 when I hit the grand age of 50! coming in at just under 6 hours to 2017 at 4.57hrs. I'm running in 2020! so watch this space and of course if you train with me you'll see its not all about running. Nothing is impossible within your own physical limits. It's all about finding your own passion and acknowledging your likes and dislikes. Why do something you don't like; it's not sustainable or fun!
Qualifications, Skills and Registrations:
Level 4 Low Back Pain Dip

Level 3 Advanced Diploma in Personal Training

Level 3 Diploma in Exercise Referral

Yoga Teacher Dip
Occupational Therapist BSc
Level 3 Certificate in Personal Training
Level 2 Fitness Instructor Gym based exercise
Level 3 Nutrition
TRX Suspension Training Instructor
Mandatory & Statutory Training Course: Inc Resuscitation Basic & Immediate Adult and Paediatric Life Support
Health & Fitness testing

Cardio, Weight and Resistance workout exercise planning and training
Chair based exercise programmes
Walking to running programme
Core stability and stretching exercises/training
Yoga relaxation/stretch postures
Indoor and Outdoor training
Kinesiology Taping to support muscles
Nutrition advice and planning
REPs Insured

DBS Registered.
REVIEWS!
Angi was recommended to me by a friend. I am a bilateral below the knee amputee and I have been looking for someone to help me with seated cardio exercise. Angi is absolutely wonderful. I started with her just before Christmas and i feel so much better. We also do floor stretching exercises so I feel more agile. I have more energy and I always enjoy our sessions. As well as being a brilliant trainer, she is good company, she makes me laugh!
Stella B 18/1/17
I look forward to my bi weekly challenge with Angi! She is very professional and knowledgable, each session is specifically tailored for me, incorporating everything that Angi and I discussed at our initial meeting. The sessions are always a challenge and I love it!!!! Thank you Angi!
Hilda B 29/12/16
I could not recommend Angi enough! She has motivated me to push myself and made me love exercising. Each session is challenging but fun and I feel great afterwards. The best Personal Trainer!
Louise S 14/12/16
Angi is a wonderful 1:1 trainer. She is kind, professional, motivating, encouraging and non-judgmental. She uses just the right amount of enthusiasm to make me work hard to reach my goals but without pushing me too hard so I will give up! Angi has excellent knowledge, skills and experience in the field of fitness and nutrition. Within a few weeks of working with Angi, I have already increased my fitness beyond what I had thought I was capable of and improved my diet and overall well-being. Thank you Angi!
Lucy 16/9/16